Heb je behoefte aan directe en persoonlijke begeleiding in je yoga beoefening? Wil je yoga op maat? Wil je graag yoga beoefenen op een voor jou geschikt tijdstip en een zelf gekozen locatie?
Yoga Flower biedt privé yogalessen aan in Amsterdam e.o. Privélessen worden op de individuele behoeften afgestemd. De focus van een les kan liggen op yoga houdingen (asana's), ademhalingsoefeningen (pranayama), ontspanningsoefeningen en/of meditatie. Er wordt altijd rekening gehouden met jouw eigen niveau en grenzen van yoga beoefening en jouw wensen daarin.
Privé yogalessen kunnen 1-op-1 gegeven worden of in kleine groepen (bijvoorbeeld met je partner/vriend(in)/familie).
Een privé yogales duurt ca. 1,5 uur. Lessen kunnen in het Nederlands of het Engels worden gegeven.
De prijs van een privéles is afhankelijk van het aantal personen, de duur van de les, het aantal lessen, het tijdstip en de locatie.
Tracteer jezelf op quality time! Neem contact op met Yoga Flower voor meer informatie en voor het maken van een afspraak.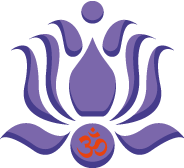 EN
Do you feel the need for direct and personalized guidance in your yoga practice? Do you want customized yoga classes? Do you prefer to practice yoga in your own time and space (for instance at home or at work)?
Yoga Flower offers private yoga classes in Amsterdam and surroundings. Private Yoga classes are fully customized and can be focusing on physical postures (asanas), breathing exercises (pranayama), meditation and/or relaxation. In a customized yoga class your personal level of yoga practice and your personal intentions will always be taken into account. Private yoga classes can be one-on-one or in small groups (for instance your partner, friend, family). They usually last 1,5 hours.
Prices vary based on location, time, the number of people and continuity. Classes can be taught in Dutch or English.
Give yourself some quality time! Please contact Yoga Flower for more information.