YIN YOGA CLASSES IN BARCELONA – CLASES DE YIN YOGA EN BARCELONA (castellano abajo)
Dates 2017: 19-5, 30-6, 14-7, 28-7, 18-8, 8-9, 22-9
Time: 19 – 20:15h
Location: Yoga Lab Barcelona, Carrer de la Reina Amalia 3, El Raval, Barcelona
Price: normal studio prices apply:single class €8, 10 class card €70, unlimited month €70, yoga mat rental €1.
Reserve your spot: mail@yogaflower.nl
Yin yoga is a quiet and passive practice that helps to release and to free the body on a physical, energetic and emotional level. We hold postures during 3 – 5 minutes. In the yin practice we will bring the awareness inwards and we focus on self exploration and discovery.
Yin yoga focuses on stretching joints, ligaments, tendons and connective tissue, called the fascia, by using body weight and gravity. In the practice we work on the level of the energetic channels in the body, the meridians. These are related to the vital organs in the body. Yin yoga is a therapeutic practice of surrender, acceptation and letting go.
The classes are suitable for all levels practitioners and beginners can surely join.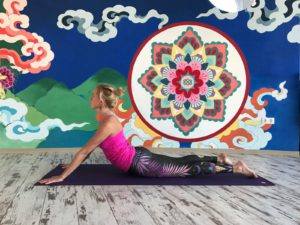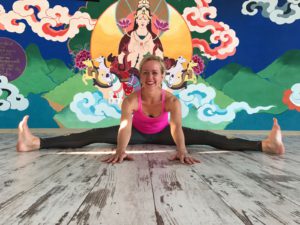 Fechas 2017: los viernes: 19-5, 30-6, 14-7, 28-7, 18-8, 8-9, 22-9
Hora: 19 – 20:15h
Dirección: Yoga Lab Barcelona, Carrer de la Reina Amalia 3, El Raval, Barcelona
Precio: el precio normal del estudio y bonos: suelta €8, bono de 10 €70, mes ilimitado €70, alquiler esterilla de yoga €1.
Inscripciones: mail@yogaflower.nl
Yin yoga ayuda a liberar y desbloquear el cuerpo en el nivel fisico, energetico y emocional. Mandremos las posturas entre 3 y 5 minutos. En la practica de yin hacemos un camino hacia adentro con un enfoque hacia la auto-exploración y el descubrimiento.
Yin yoga se enfoca en estirar las articulaciones, los ligamentos y tendones y los tejidos conectivos, que se llama la fascia. Usamos el peso del cuerpo y la gravidad para estirarlas.
El Yin Yoga ha desarrollado asanas para dirigirse específicamente a los meridianos (los canales energeticos en el cuerpo) que corresponden a los órganos vitales. Yin yoga es una practica therapeutica de la rendición, de la aceptación y el dejar ir.
Las clases son para todos los niveles y adecuadas para principiantes.