As of October Keetie will teach 4 classes in the new Yoga space 'Yoga Lab' in the heart of El Raval in Barcelona! In Yoga Lab you can practice different styles of dynamic Hatha Yoga with experienced teachers at reasonable prices. The space is located in the social cultural center Ateneu del Raval: Carrer Reina Amalia 3.
Class Schedule:
Monday and Wednesday: 20:30 – 21:45h (English/Spanish)
Tuesday and Thursday: 08:00 – 09:00h (English/Spanish)
Prices:
Single class: €8
10 class card: €70
Unlimited Month: €65
Unlimited Week Trial: €15
Come and check it out!
Find all the information here: Yoga Lab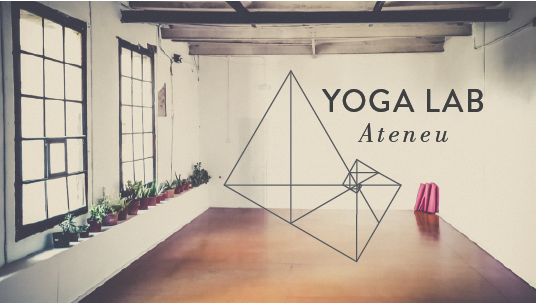 A partir de octubre Keetie ofrece 4 clases por semana en el nuevo espacio de yoga 'Yoga Lab' en el corazon del Raval in Barcelona. El nuevo Yoga Lab en el Ateneu será una plataforma de enseñanza de yoga de alta calidad con un equipo de profesores con experiencia internacional y a precios orientados a la comunidad. Direccion: Carrer Reina Amalia 3.
Horario:
Lunes y miercoles: 20:30 – 21:45h (Ingles/Castellano)
Martes y jueves: 08:00 – 09:00h (Ingles/Castellano)
Precios:
Clase suelta: €8
Bono de 10 clases: €70
Clases ilimitades durante el mes: €65
Semana ilimitada de prueba: €15
Ven a conocer el nuevo espacio!
Yoga Lab